Introduction
St John's Day and the June Festival are popular events in Brazil, celebrated nationwide as a festival called 'Festa Junina'. The festivities coincide with the corn harvest, and dishes served during this period are commonly made with corn. People dance to typical music, streets are decorated with colorful banderoles, and fireworks and bonfires are used to celebrate the Midsummer harvest. The northeast region of Brazil in particular has a strong tradition celebrating these events.
In 2012, SBT Nordeste (affiliate of SBT - Brazil's second biggest television network) paid a tribute the June Festival, and also remember the centenary of Luiz Gonzaga - a Brazilian singer, songwriter, musician, poet, and one of most influential figures of Brazil's popular music in the twentieth century.
São João da Tradição is orignally a TV show that is part of SBT's seasonal calendar, and reaches 3,8 million people (in the cities of Caruaru and Campina Grande only). It promotes the northeastern popular culture. Aired in June, the episodes bring musical performances of important brazilian artist from the nine northeastern states.
The website developed was part of the digital Media & Entertainment business plan for the SBT network.
My role
I designed the São João da Tradição website and was involved in the prototyping & validation of the interactions together with a front-end developer. I was very pleased to be involved in a project that seeks to value the traditional culture of our region. As a northeasterner, I am proud of my heritage and cultural background.
Tools and technologies
Photoshop, Illustrator.
The interface
Using parallax animations to give movement to the scenarios, the website tells Luiz Gonzaga's lifestory through the events of Saint John festivities. Illustrations by Pedro Melo.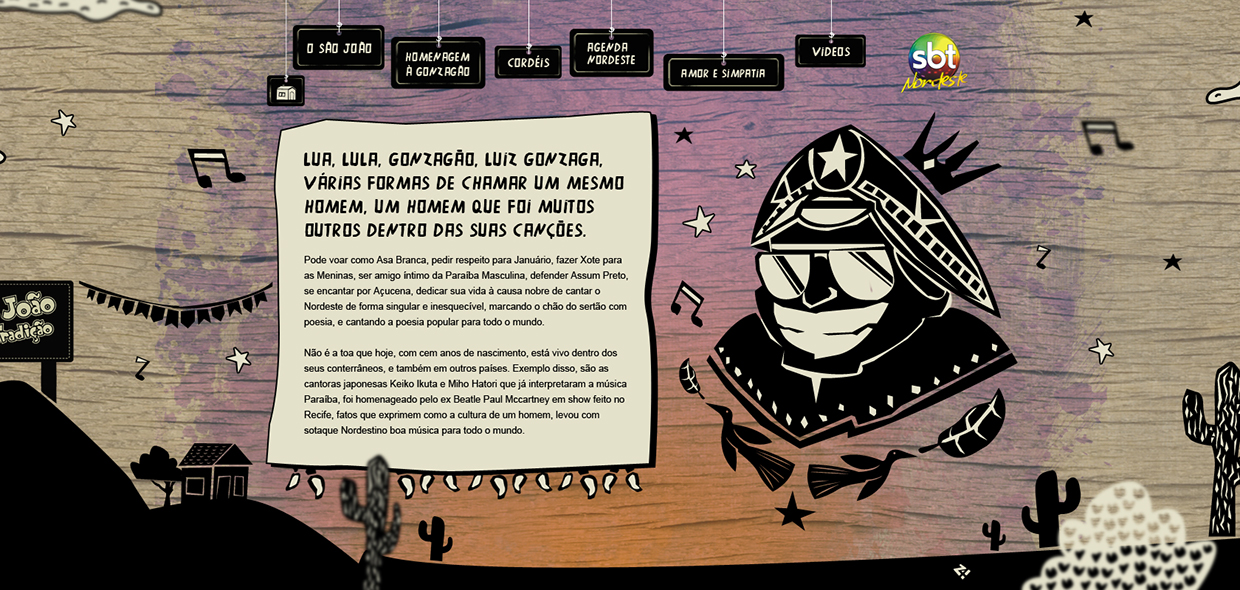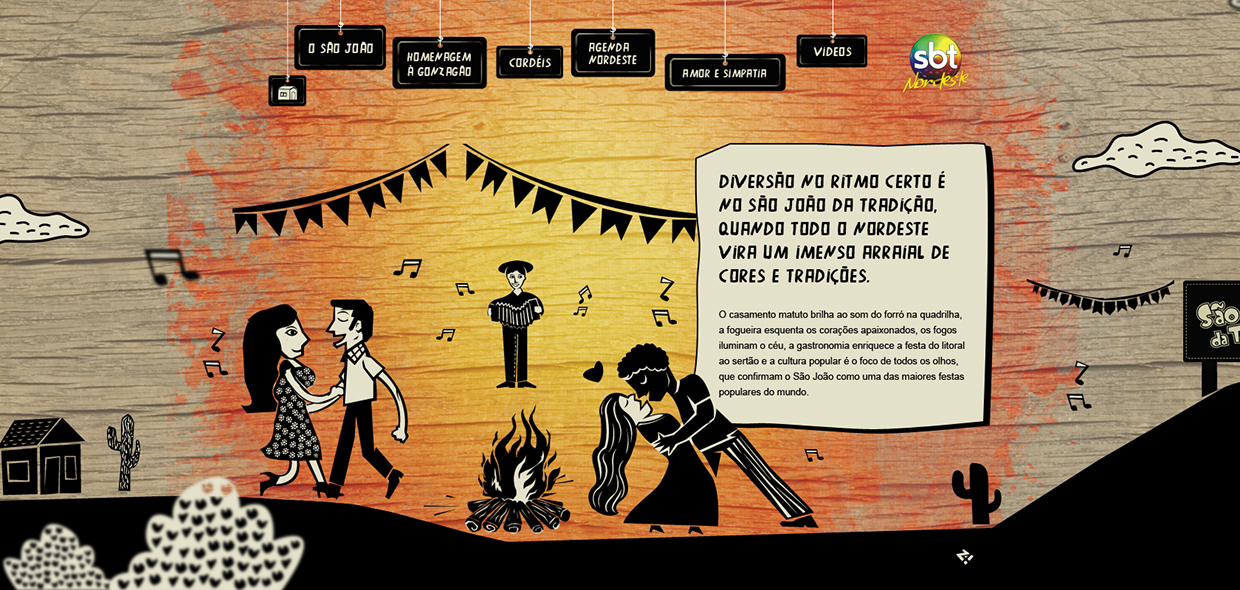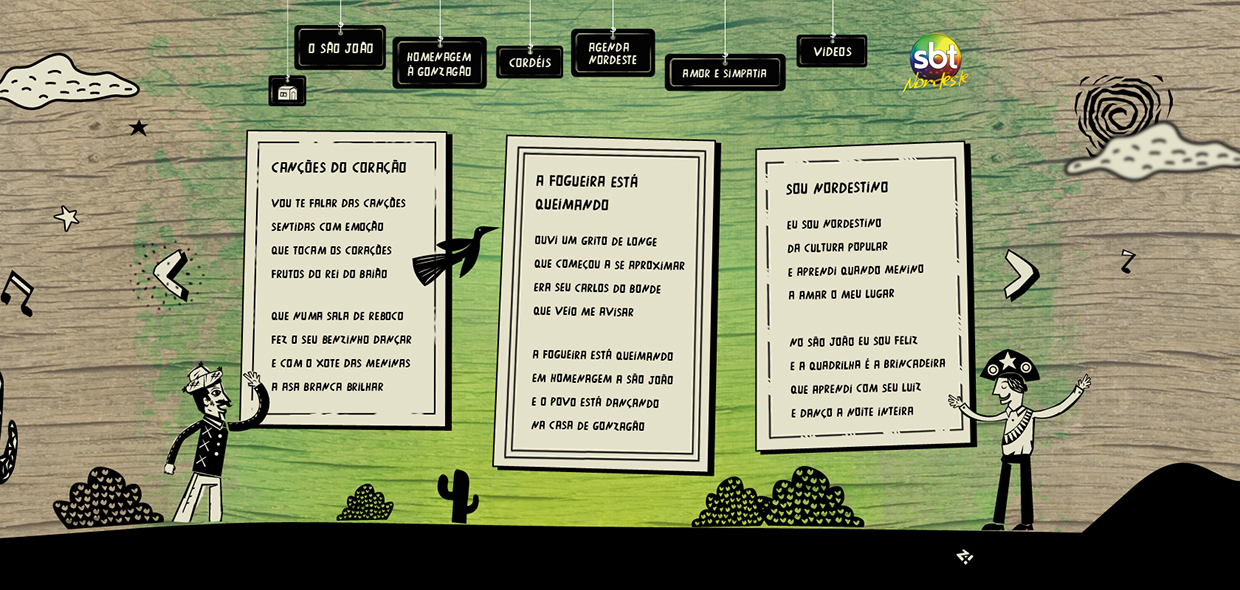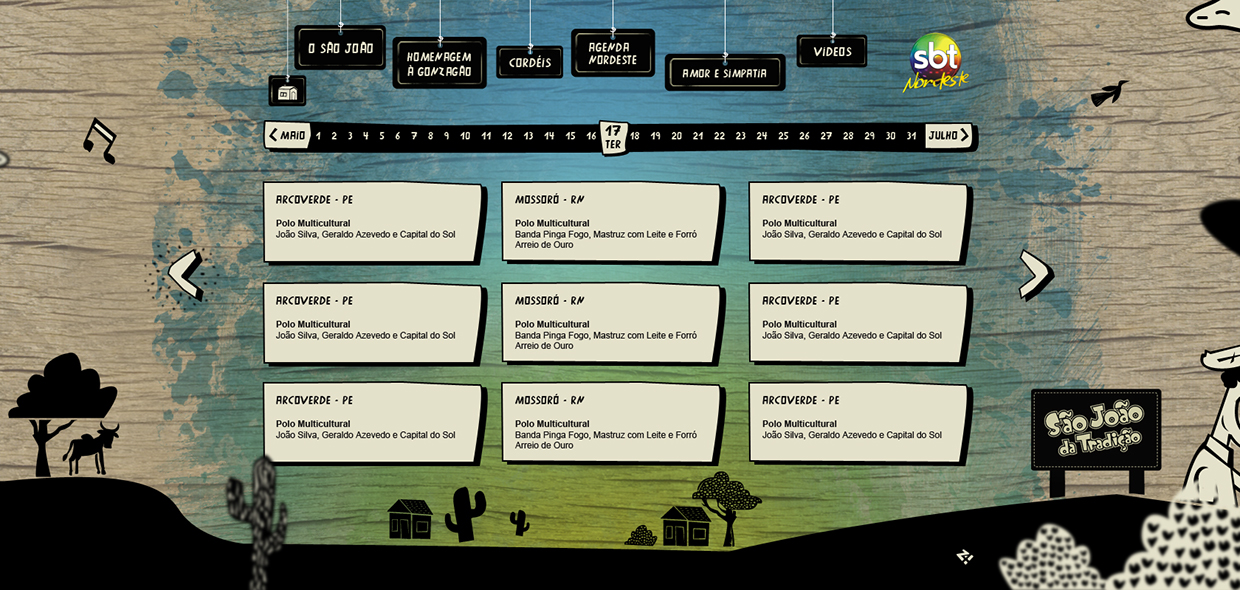 Watch the promotinal video